What will you have

The Rest do for you.....?
Let us Help!
Our customizable flower wall is available for any and all occasions!
Table Settings for Any Occasion
Bow Tie Themed Cocktail Party
Decor for any occasion
Backyard Crab Feast
Rented tables and chairs with special order brown paper depicting crabs, tablecloths, and The Rest designed centerpieces
Baby Shower Decor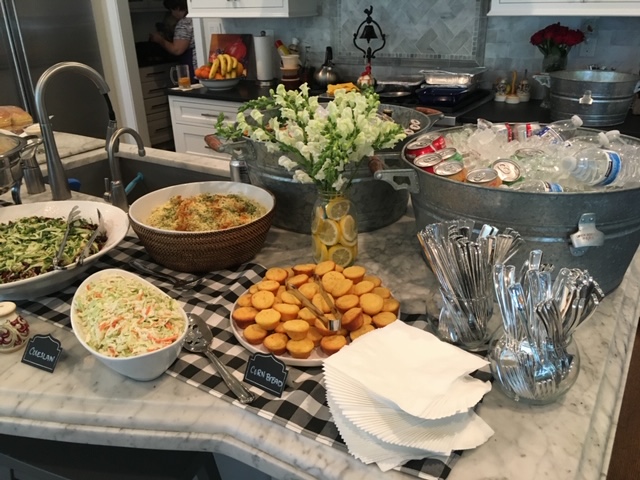 Elevated BBQ Decor
Holiday Parties Galore!
Holiday Party Details
Rent our Christmas Tree drink dispenser
80's Themed Parties
Candy bar with curated 80's sweets flanked by themed photo booth props
Birthday Parties!
Put you and yours special days in our hands!
Details, details
For this event, our client booked the venue, a gorgeous winery, and had us handle the decor and food for her.
Romantic Literature Bridal Shower
Black and White Check for the Win
80's Details
Table Settings for Any Occasion
Bar Setup Example
Oktoberfest Party
Catering coordination and themed decor - all details considered!
Wine and Cheese
Oktoberfest Themed Party
Personalized Beer Steins, Pretzel Stand, Themed Decor
Oktoberfest Themed Party
Rental coordination(tent, tables, and chairs) with themed decor
Floral Arrangements
Made to order
Elevated Casual Backyard Party
Custom Made Photo Station
Popcorn Bar
In Home Holiday Party
Yes! You can host a party in your home!
Backyard Party
Baby Shower Table Set Up
It's in the details
Another view of a drink station and decor
60 and Fabulous Party
Party decor
Holiday Parties
Winter Holiday Parties
Personalized Polaroid "Photo Booth"
Olympic Themed Party
It's in the details!
Rented cafe tables made appealing with tablecloths and fresh sunflowers
Backyard Crab Feast Celebration
It's in the details!
Drink station to lessen bar traffic (available for rental!)
Food tent
When the sun goes down....
The night is lit up with plenty of fun party lights!
Wine Tasting Party
Wine Tasting Party
Wine Tasting Party
Wine Tasting Party
Labor Day Party Items
Balloons!